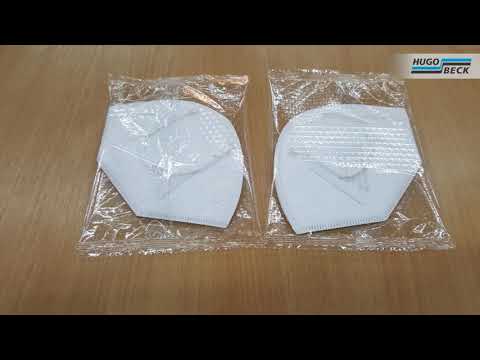 FFP2 face masks in flowpack packaging
Mouth-nose protection masks, medical face masks or FFP2 masks with and without valve are packed in bags of 1 to 10 pieces. Packaging is possible both in airtight flowpacks or common poly bags. The packaging films can be printed or needled for quick air escape. Automatic transfer from the pre-systems of the mask production can be realised.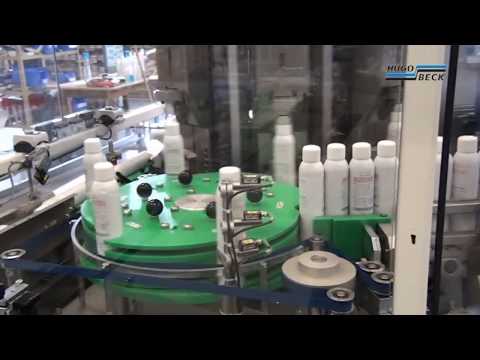 Orienting and packaging of spray cans
Orienting and shrink wrapping of spray cans with a Hugo Beck film packaging machine servo X and automation solution.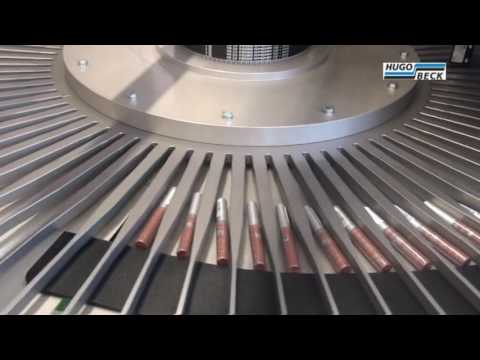 Grouping and flowpacking cosmetics
Grouping and packing cosmetics with Hugo Beck's flowpack X-U film packaging machine.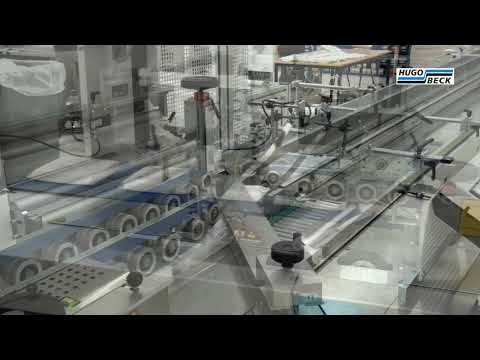 Producing packs of disposable flannels using a register printed film