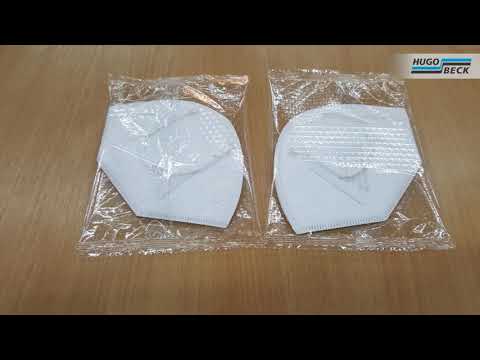 Packaging of FFP2 face masks in flowpack
Mouth-nose protection masks such as medical face masks or FFP2 masks with or without valves are packed in bags of 1 to 10 pieces. Packaging is available in both airtight flowpacks and common poly bags. The packaging films can be printed or perforated for quick air escape, and automatic transfer from the mask production pre-systems can be achieved.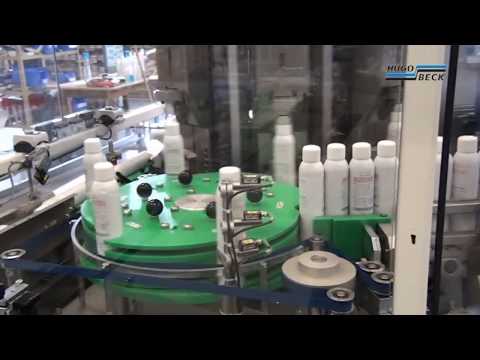 Orienting and packaging of spray cans
Orienting and shrink wrapping of spray cans with a Hugo Beck film packaging machine servo X and automation solution.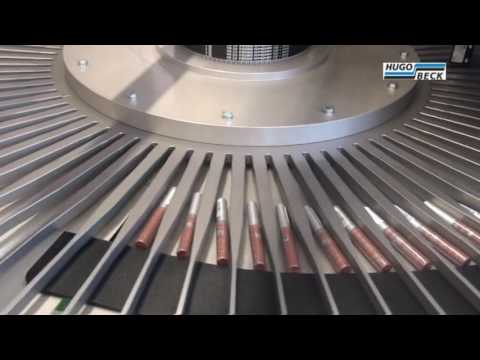 Grouping and flowpacking cosmetics
Grouping and packing cosmetics with Hugo Beck's flowpack R film packaging machine.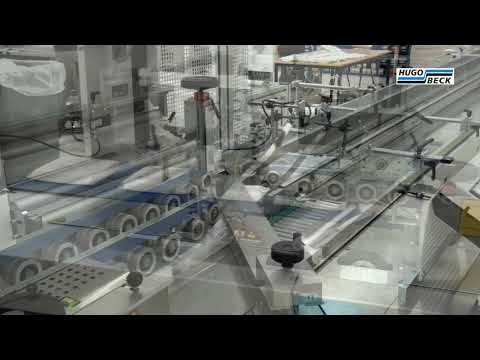 Producing packs of disposable flannels using a register printed film