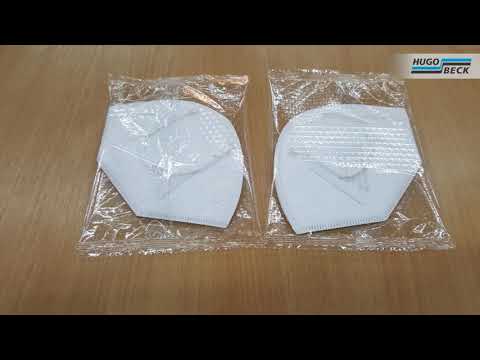 Packaging of FFP2 face masks in flowpack
Mouth-nose protection masks such as medical face masks or FFP2 masks with or without valves are packed in bags of 1 to 10 pieces. Packaging is available in both airtight flowpacks and common poly bags. The packaging films can be printed or perforated for quick air escape, and automatic transfer from the mask production pre-systems can be achieved.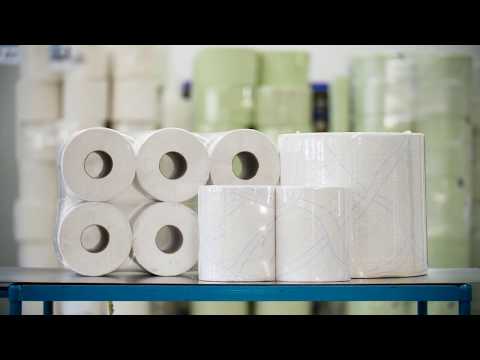 Producing individual, double and six packs of tissue rolls
Three different types of tissue roll shrink packs are easily produced on one single film packaging machine: Hugo Beck servo X 800.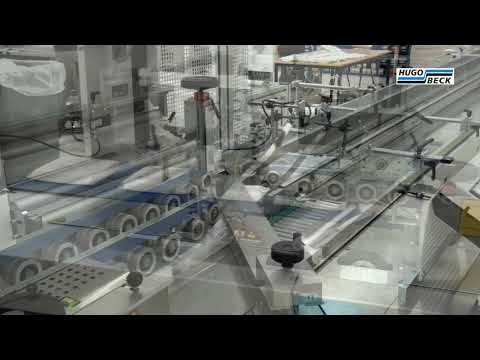 Producing packs of disposable flannels using a register printed film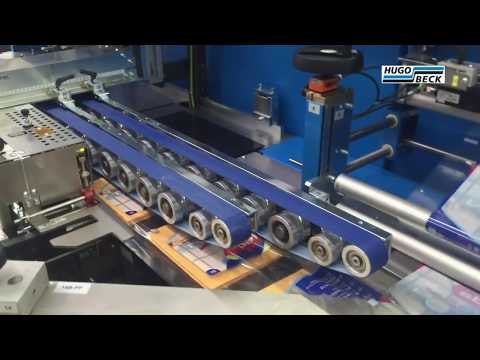 Household cloth in eurohole hang packs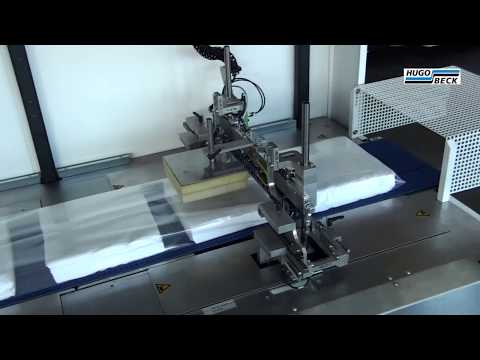 Tissue stacks with bottom overlap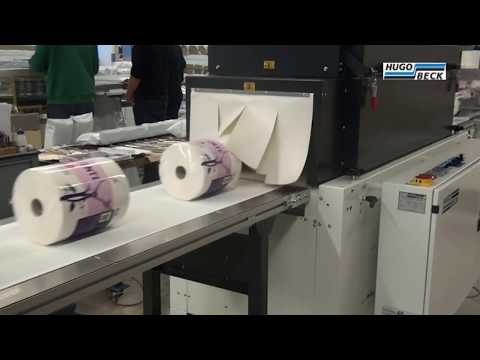 Shrink wrapping of tissue rolls in printed film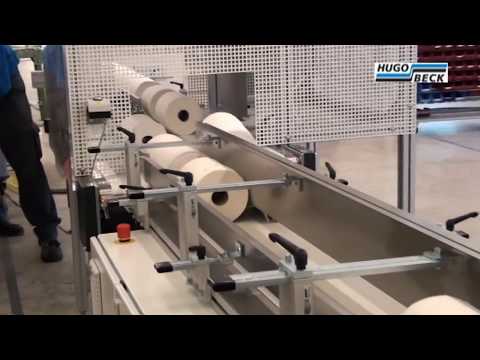 Shrink wrapping of tissue rolls in double packs
How to produce double packs of tissue rolls with a Hugo Beck servo X film packaging machine.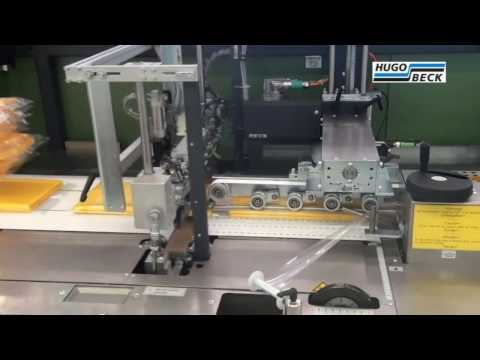 Packaging of table cloth with hang hole
Film packaging of table cloth with hang hole on a Hugo Beck poly bag machine servo X.