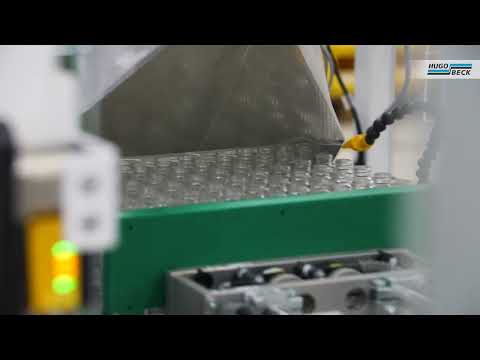 Glass bottles grouped and shrink-wrapped
flexo pusher-machines wrap difficult products with ease, such as as glass bottles in bundles. They automatically collect and group items in order to subsequently push them into the film.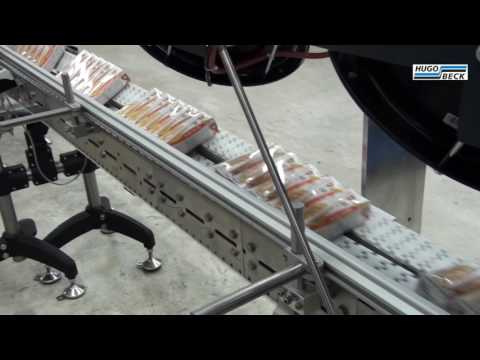 Packaging of beverage containers
Producing shrink packs of five beverage containers per unit with a Hugo Beck servo X poly bag machine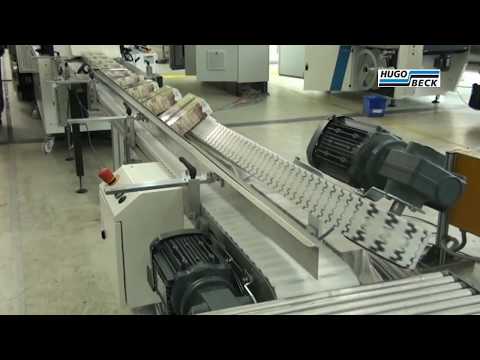 Packaging of liquid containers in double packs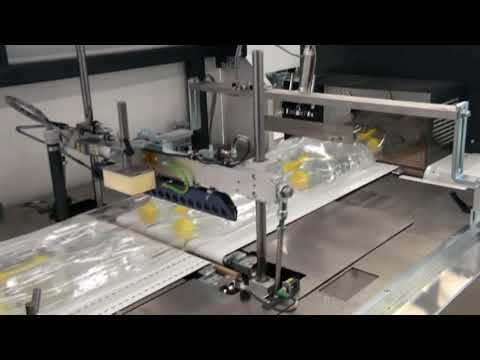 Shrink wrapping of oil bottles in double packs
How to produce double packs of edible oil bottles with a Hugo Beck servo X film packaging machine.